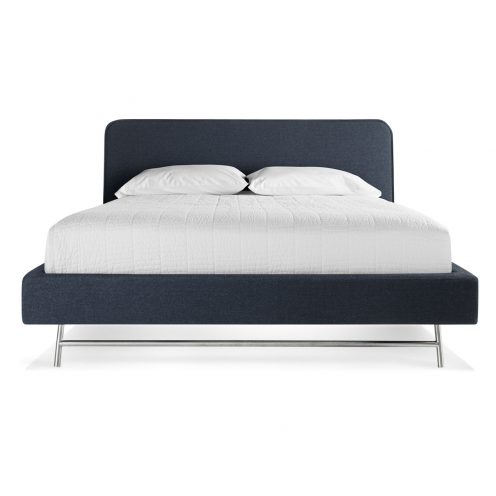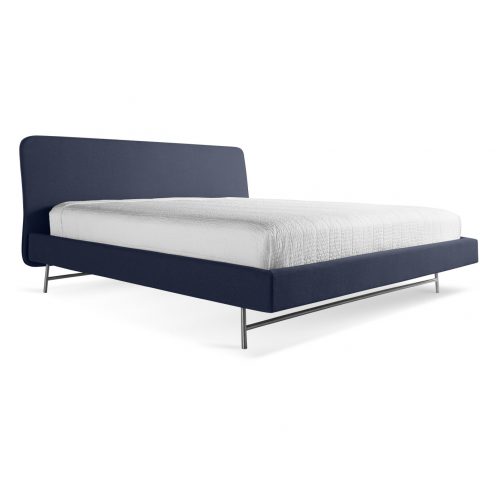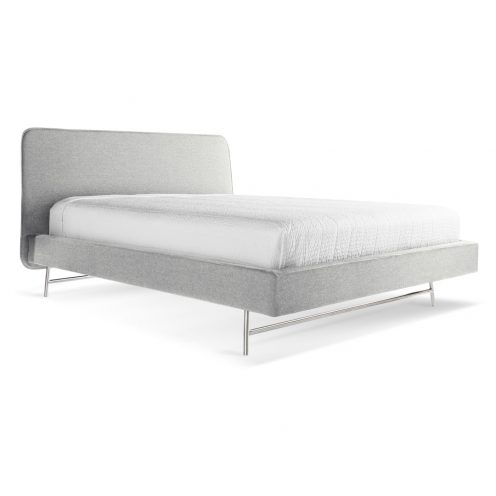 Hush Bed
Do not disturb. A wafer thin upholstered headboard and padded side rails are supported by brushed stainless steel base. Available in standard twin, full, queen, and king sizes. Two upholstery options: Navy and Light Grey.
Blu Dot Annual Sale    20% off until October 24
Materials:
Padded solid hardwood and plywood frame. Steel base. Wood slats. Assembly required.