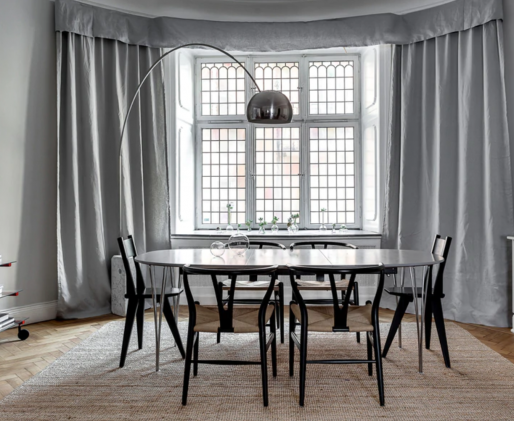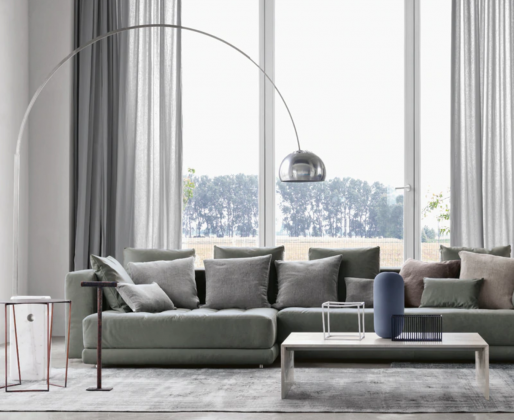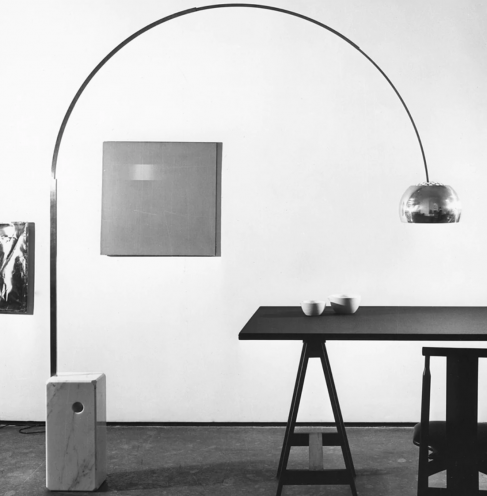 Arco Floor Lamp
Achille Castiglioni and Pier Giacomo Castiglioni for Flos - 1962
The Castiglioni brothers Achille and Pier Giacomo were inspired by streetlights when they designed their famous Arco Floor Lamp for Flos. The Arco famously provides overhead lighting without need of any ceiling suspension. The elegant adjustable arched stem with its polished shade provides nearly seven feet of space to accomodate a sofa or dining table beneath it. A hole runs through the marble base , allowing you to move the 78 pound lamp with just a broom handle. Flos still makes the authentic Arco Floor Lamp in Italy.
FLOS Refresh Your Space Sale  15% off until Aug 20
$4895 $4160.75
Materials:
Solid Carrera marble base supports a spun aluminum reflector via a curved stainless steel adjustable stem. Available in LED or incandescent 100W Silvered Bulb.
Dimensions:
74.6-78.6" W x 9.4" W base x 11.5" Dia diffuser x 95" H