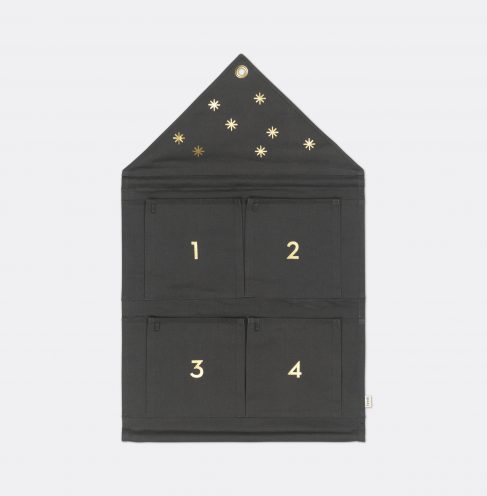 House Advent Calendar
There are many ways to get in to the spirit of the holiday season. A Danish tradition they treasure is the advent calendar with a small gift on all the four Sundays of Advent. This Ferm Living canvas house has golden embroideries and four pockets for the treats. Start a new tradition this year or continue with a long cherished one. Available in two different colours: Dark Green and Off White.
50% Off 
$105 $52.50
Materials:
100% cotton. Printed by hand. Dry clean only.
Dimensions:
19.7" W x 32.5" H