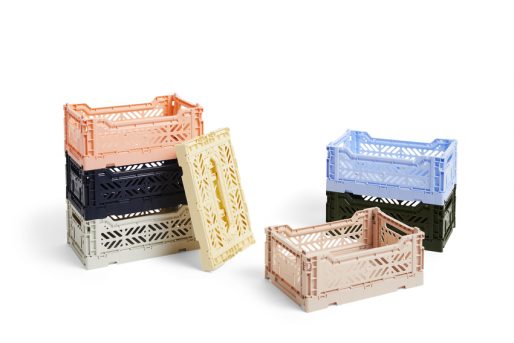 Colour Crate – Small
From HAY comes these colourful, multi-functional plastic crates with a ventilated and stackable design. Fold flat when not in use. Pairs well with the medium or large colour crates.
$5
Materials:
Polypropylene. Wipe with a clean cloth wrung in water or in a solution of water and a neutral detergent. Remove soap residue immediately using a clean, dry cloth. Avoid using scouring cream or scouring pads, as they may scratch the surface. Do not use cleaning products containing alcohol, as they may damage the surface.
Dimensions:
10.5" L x 6.75" W x 4.25" H