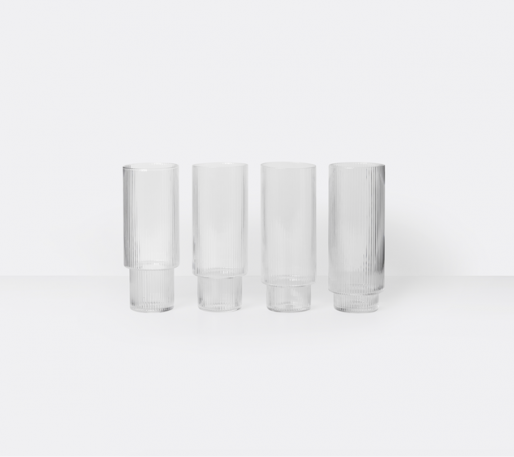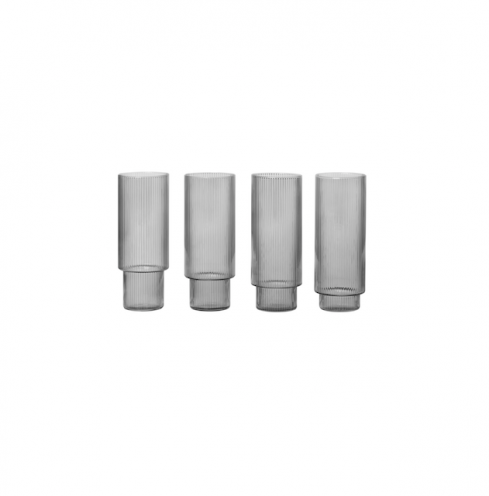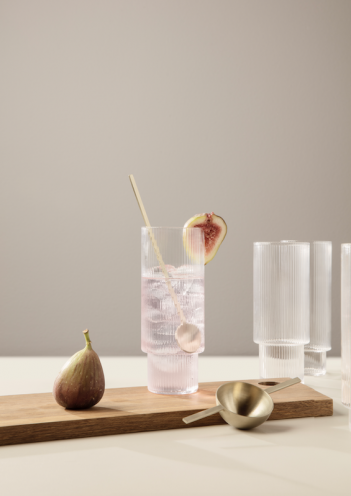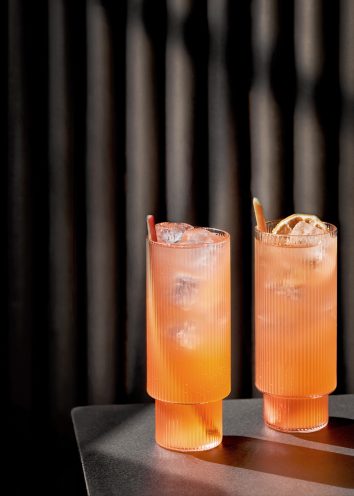 Ripple Long Drink Glass
Mouth blown into the mould, this set of four glasses features a beautiful ripple surface. The vertical ripples add a strong and sophisticated look. Individually shaped geometric forms are the foundation of this dynamic glass series, equally aesthetic and functional. Pair them with the matching carafe for a stylish set at breakfast, lunch or dinner. Sold in sets of 4. Available in clear or smoked glass.
$97
Materials:
Stackable set of 4 mouth blown glassware. Dishwasher safe.
Dimensions:
2.36" W x 6.3" H; 10.14 oz.