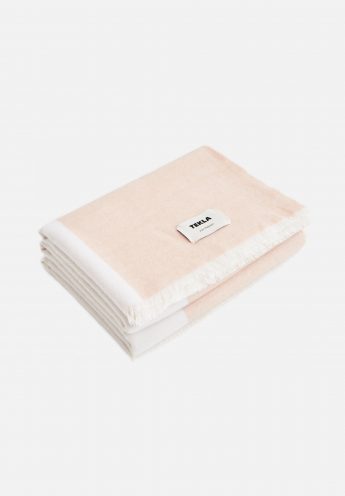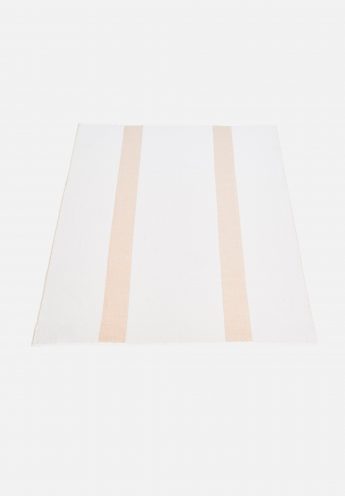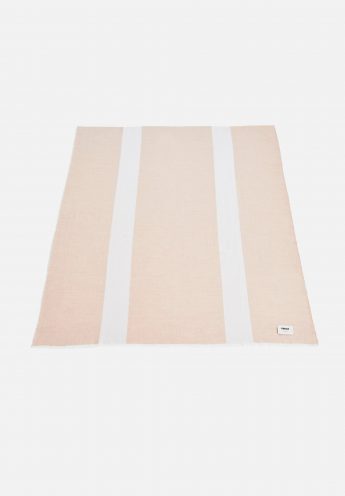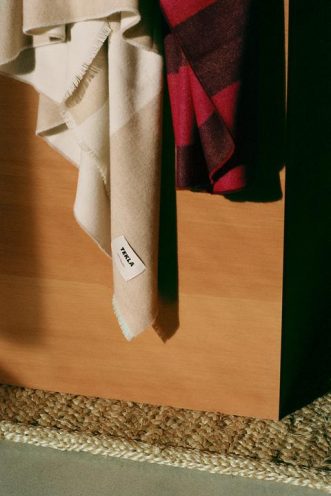 John Pawson Trace Blanket 01
John Pawson for Tekla Fabrics - 2019
Tekla Fabrics has in collaboration with John Pawson developed a series of four blankets all inspired by John's home in the Oxfordshire countryside. The blankets are Jacquard woven from the finest quality Merino Wool and finished with eyelash endings. Featuring John Pawson's signature minimalist style, the Tekla wool blankets are created for years of wear, especially if you take good care of them along the way. All Tekla wool products are woven by highly skilled craftsmen, and the entire production runs solely on renewable energy, leaving as little environmental impact as possible.
The blankets are very much a consequence of the immersive intensity of the architectural process. All of the patterns and tones originate in this single location. Each design captures a specific moment of graphic interaction between architectural space and light. I wanted to create a series of textiles that is both rigorously abstract and resonantly site specific. John Pawson
$679
Materials:
100% Ultra-Fine Virgin Merino Wool. Dry clean to avoid shrinkage. Hand wash/spot clean by hand at low temperatures. Do not dry - Hang the blankets outside now and then, to straighten and air out for a refreshing feel. Made in Europe from superfine merino, sourced in Australia and South America. Merino sheep wool is the highest quality sheep's wool with soft, soft hair and firm texture. The special merino wool comes exclusively from selected merino sheep breeds. Merino wool is super elastic, stretching up to almost 30% from its original form. Because of this, it is extremely durable.
Dimensions:
160 x 180 cm / 63 x 71"