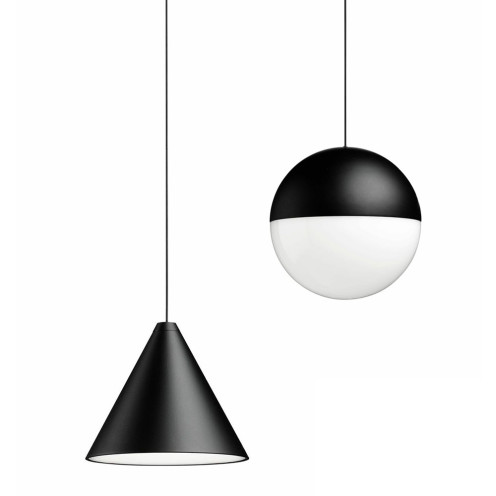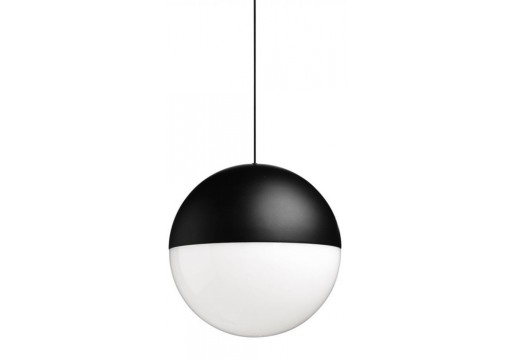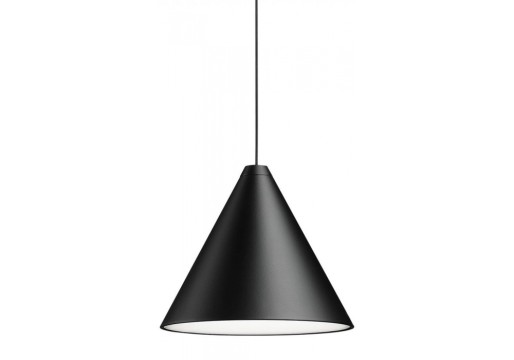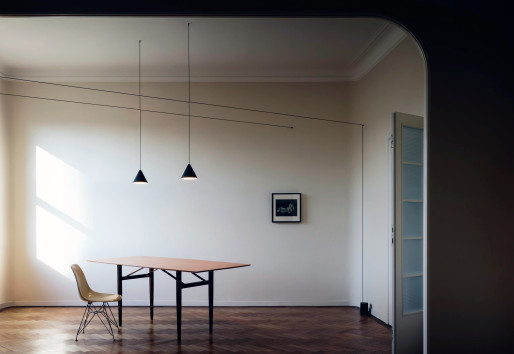 String Lights
Michael Anastassiades for Flos - 2014
Michael Anastassiades has said "when I sit on a train traveling, I always see these strings of electricity out of the window. It's so beautiful and poetic the way they connect the pylons but at the same time they divide the landscape. I wanted to translate this into interior architecture." By removing all excess he has created a minimal yet daring lighting installation using either a 7.5″ sphere or cone form, suspended from an extremely long cord. The design possibilities are endless — the lights and cord combine with your space to make linear drawings. One issue he wanted to solve in an effortless and poetic way was "how to move lights when electricity points are always where you least want them to be," thus String Lights can be purchased with either a canopy or floor power supply.
FLOS Refresh Your Space Sale  15% off until Aug 20
 $1394 $1184.90
Materials:
Matte black varnished die-cast aluminum body coated with clear soft-touch varnish. Optical diffuser in opal PC. Suspension system of 12 or 22 metres with Kevlar reinforced coaxial cable. LED ARRAY 2700K 1910 lm CRI-90 - 26 W. The item requires a separate purchase of either a wall/ceiling connection Canopy or Base power supply with floor switch.
Dimensions:
Cone W 7.5" X H 6.3" / Sphere Dia 6.3" / Cord 12m or 22m