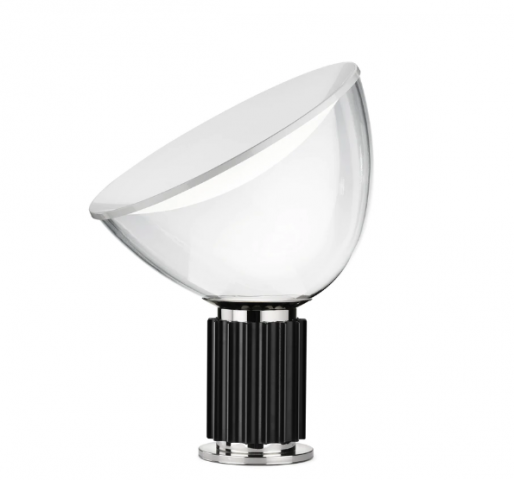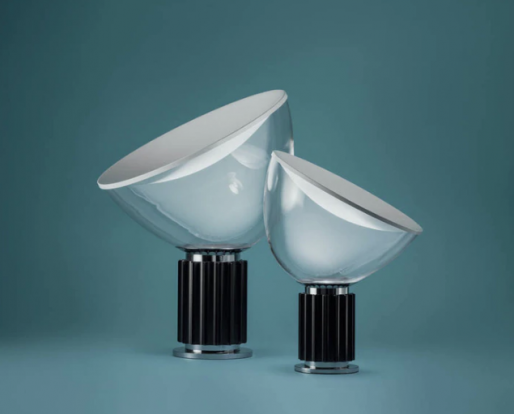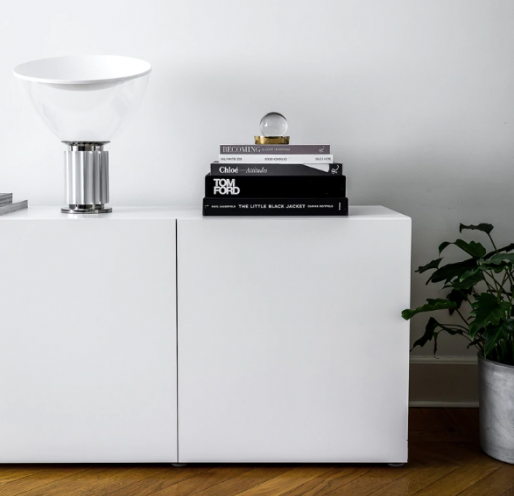 Taccia Small Table Lamp
Achille and Pier Giacomo Castiglioni for Flos - 1962
The Castiglioni brothers often created designs that challenged our perspective, and the Taccia, which gives the illusion of an upside-down hanging lamp, is an inspired example of that. This new, smaller version is approximately half the size of the original design created in1962. It has a painted aluminum reflector that is gloss white on the inside and matte white on the outside. The diffuser is transparent blown glass and can change direction. The body is available in matte black, anodized bronze or naturally anodized extruded aluminum.
FLOS Refresh Your Space Sale  15% off until Aug 20
$1395 $1185.75
Materials:
Metal, aluminum, glass, PMMA. The base is nickel-plated ABS and PC (polycarbonate). Dimmer switch that provide ON-OFF functions and 10-100% light adjustment with memory. 1 COB LED 2700K CRI92 16W. 75" black cord.
Dimensions:
5.6" base W x 7.8" base H x 19.1" H x 14.7" diffuser Dia