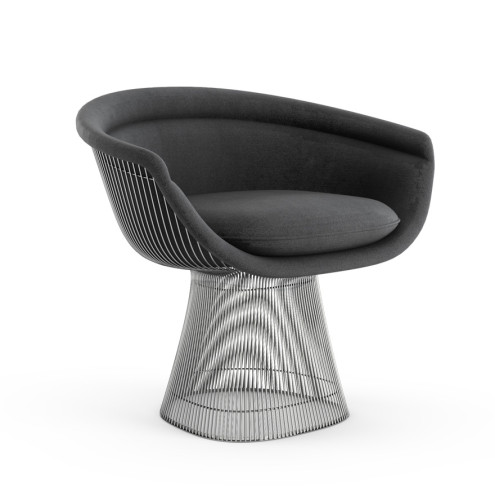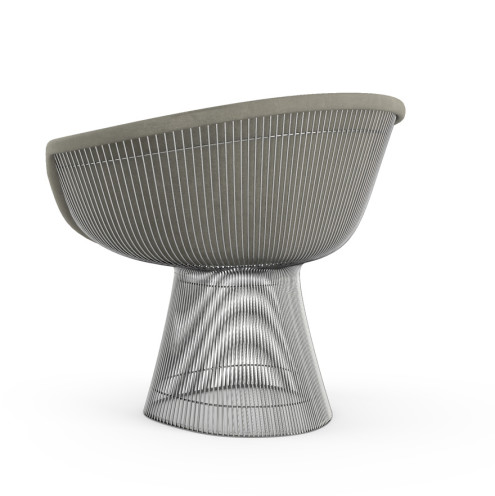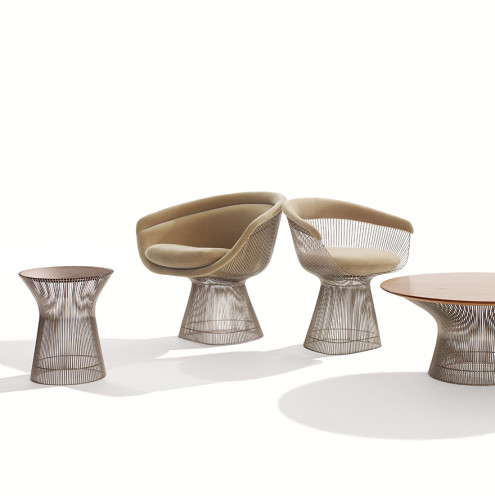 Platner Lounge Chair
Warren Platner for Knoll - 1962
Warren Platner defined a "classic" as "something that every time you look at it, you accept it as it is and you see no way of improving it". In 1966 he introduced his classic collection of chairs which were created by welding hundreds of curved, nickel-plated steel rods to circular frames, serving both as structure and ornament and demonstrating Platner's belief that there is room in modernism "for the kind of decorative, gentle, graceful design that appeared in a period style like Louis XV." The Arm Chair is suitable as a dining or occasional chair. The Lounge Chair is a standalone chair with an elegant, understated style.
Knoll Classics Sale  Feb 13 – 25 – 15% Off & Free Delivery
From $6083 $5170.55
Materials:
Vertical steel wire rods are welded to circular horizontal and edge-framing rods. Finish in bright nickel with clear lacquer protection, painted metallic bronze or 18K gold plated. Shell is molded fiberglass with molded latex foam cushions. A range of Knoll Textile options are available.
Dimensions:
36.5" W x 25.5" D x 30.75" H; 18.5" Seat H