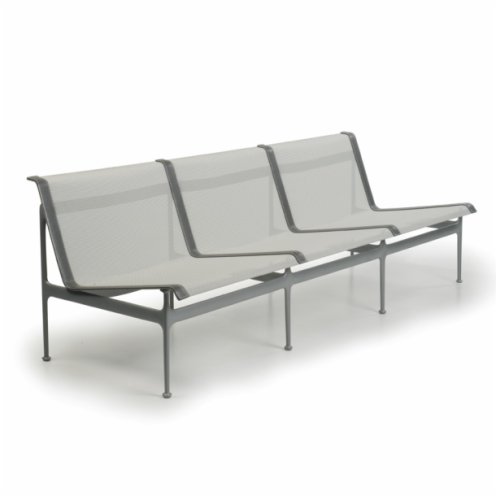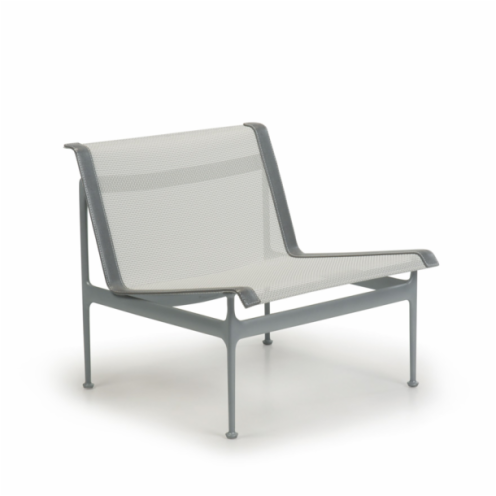 Swell Seating Collection
Richard Schultz for Knoll - 2007
Richard Schultz's Swell Seating Collection is based on the classic 1966 Collection and made with the same attention to detail, but is more generously proportioned. Its luxurious sofa seating is perfect for creating a cozy outdoor living room. The Swell Seating Collection comprises a single seat club chair, two seat or three seat sofa, and each one is exceptionally comfortable thanks to an ingenious mesh that requires no cushions. There are a variety of strap, mesh and frame finishes. Covers, pillows and seat pads are also available.
Knoll Outdoor Sale  15% off April 6-20
From $2316 $1969
Materials:
Frame is aluminum castings and extrusions welded and glued together using a two-part epoxy. Finished in highly durable weather resistant polyester powder coat paint. The seat is woven vinyl coated polyester mesh that is sewn to pure vinyl straps using Teflon thread to form the seat and back. Stainless steel supports provide shape and are attached to the frame with stainless steel connectors.