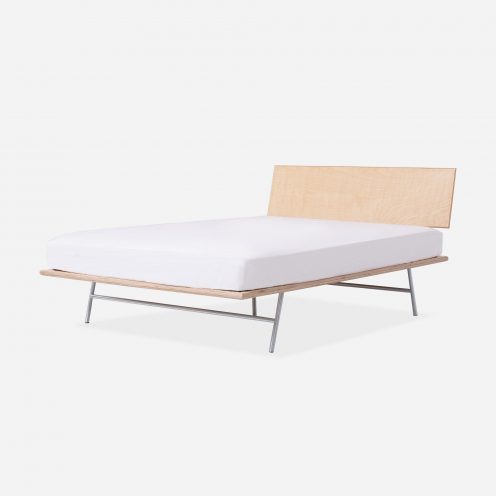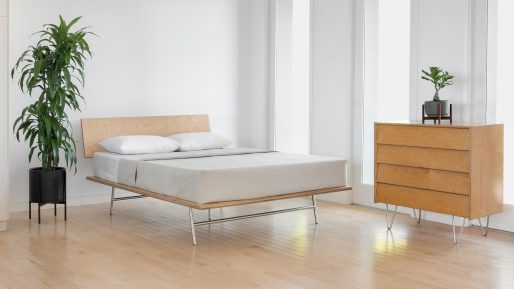 Case Study Furniture® Fastback King Bed
The Case Study Furniture® Fastback Bed, adheres to the highest standards of workmanship and quality materials. The angled headboard gives comfort and support while reading or watching television in bed. Two chrome-plated legs run across the width of the front and the back of the bed. The bed is engineered with an additional leg, which is mounted out-of-sight under the center of the bed. Modernica designed and built this bed to provide a lifetime of outstanding durability, while maintaining a modern, elegant look for your home. Made in California.
One available in King Size with Classic Stain and H-Legs.
FLOOR MODEL SALE 40% OFF
$3465 $2000
Materials:
Laminated hardwood, birch veneer, zinc-plated perforated steel inserts. The single bed frame is constructed with solid steel springs, rather than the zinc-plated perforated steel inserts of the larger bed frames. These metal springs are conveniently accessible under a removable canvas cover. Mattress and bedding are not included. The platform ships in one piece and does not disassemble.
Dimensions:
86.5" L x 76" W x 37" (Total Height) Platform: 14" H