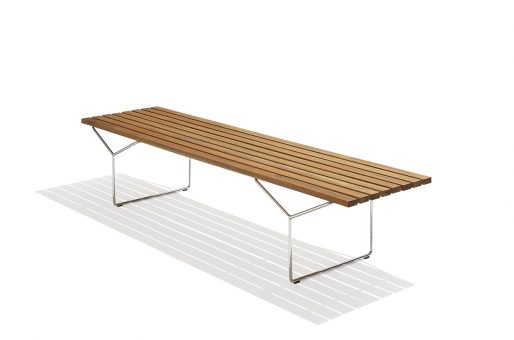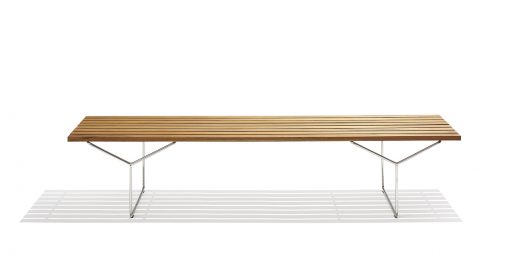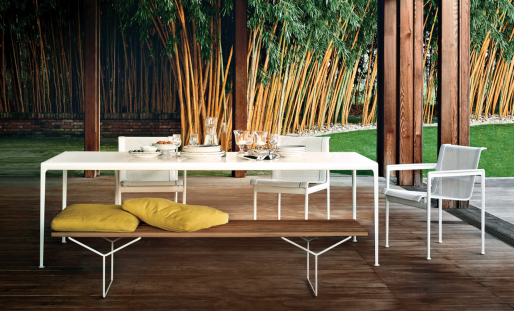 Bertoia Outdoor Bench
Harry Bertoia for Knoll - 1952
Teak slats and outdoor-ready base finishes mean the Bertoia Bench, the first piece of furniture designed by Harry Bertoia for Knoll, is ready to join his other classics on the patio. The versatile design, which can be used as a bench or table, is perfect for flexible outdoor spaces. Base finish is available in black, white or stainless. Seat cushions are available.
Knoll Start of Summer Sale until June 9th – 15% Off & Free Delivery
From $2008 $1706.80
Materials:
Solid wood horizontal slats pre-treated to help prevent sagging or warping. Bench slats in solid teak. Stainless steel base is constructed of welded stainless steel base. Painted base is zinc-coated steel with ultra-durable powder coat paint. With proper care and preventative maintenance, benches specified with painted or stainless steel base and teak slats are appropriate for outdoor use.