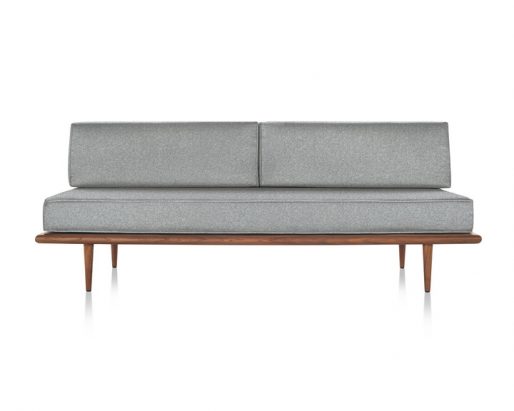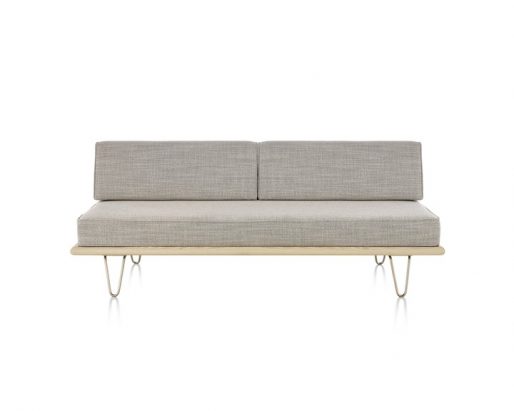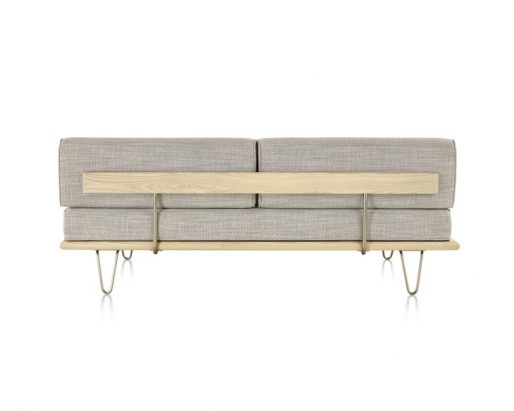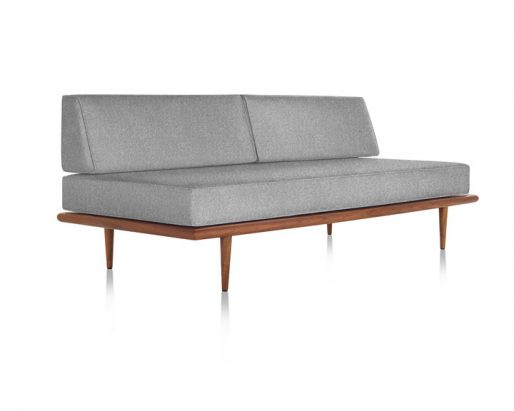 Nelson™ Daybed with Two Bolsters
George Nelson for Herman Miller® - 1952/2016
The Nelson Daybed is a versatile combination of sofa and bed. While it offers a surface for a moment of relaxation during the day, it is ideal as a lean, comfortably cushioned bed with removable back bolsters. Designed by George Nelson in 1950, it brought a minimal and honest aesthetic to interiors then. Today, it's slender, beveled edge wood frame fits effortlessly into contemporary homes and offices.
Herman Miller® Sale  15% Off April 27 to May 13
From $4244 $3608
Materials:
Frame is available in walnut or white ash. Legs are available in two styles: hairpin (available in satin chrome) and wood tapered (available in walnut or white ash). A range of upholstery options to choose from.
Dimensions:
74.25" L x 33.75" D x 27" H; 15.25" Seat H