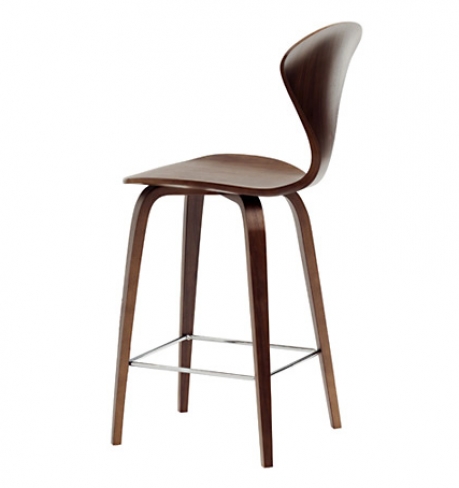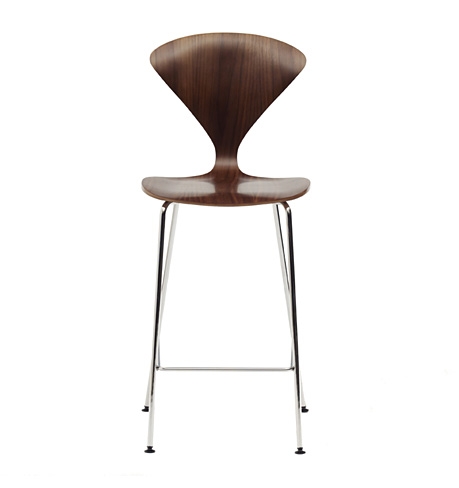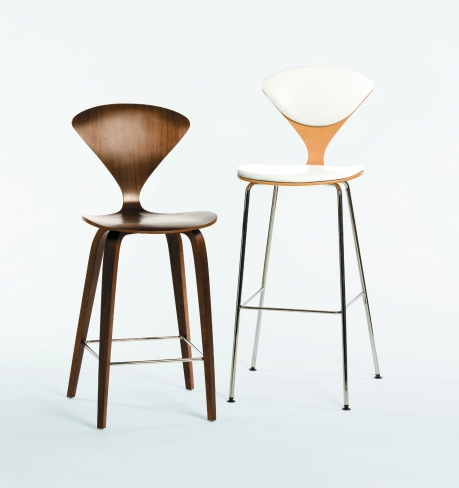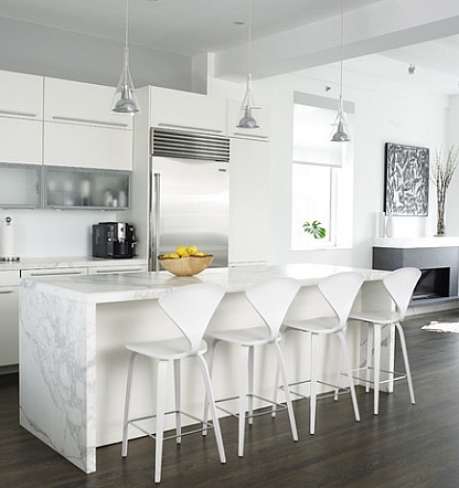 Cherner Stool
Norman Cherner for Cherner Chair Company - 1958
Reissued from Norman Cherner's original drawings and molds, the Cherner Stool is strong, lightweight and elegant. The one-piece shell is made of laminated wood that thickens for strength as the shell narrows in the middle. Bases are available in laminated wood or bright chrome.
From $909
Materials:
Beech core laminations with face veneers, available in a variety of finishes and veneers. Available with wood or metal legs; upholstered seat or back pads.
Dimensions:
Counter H 38.5" X W 18" X D 21.5" X SH 25" / Bar SH 29"