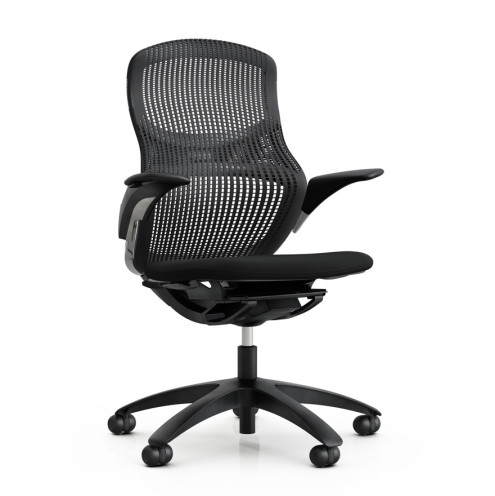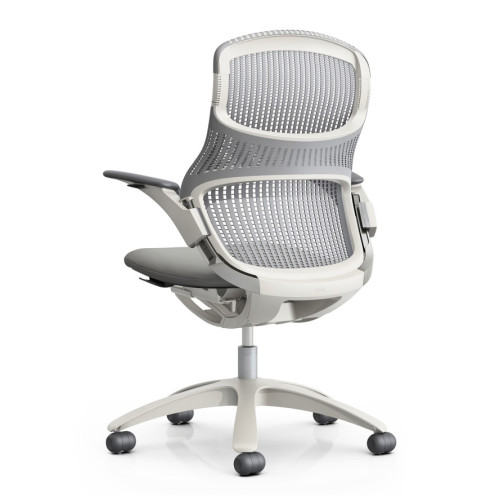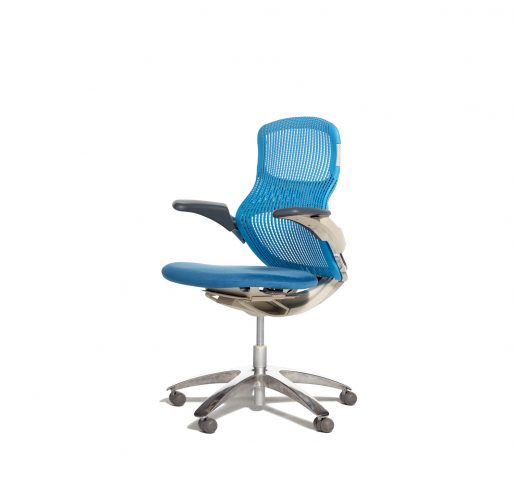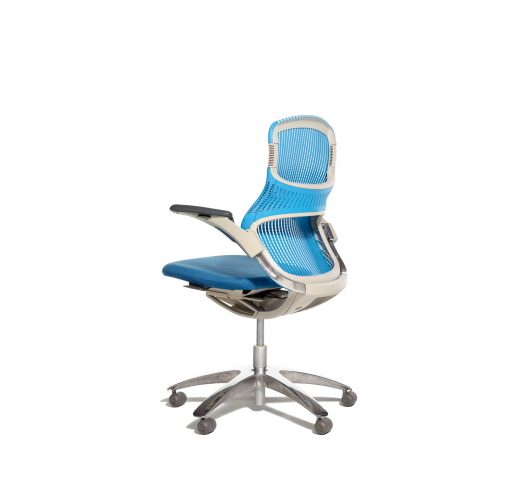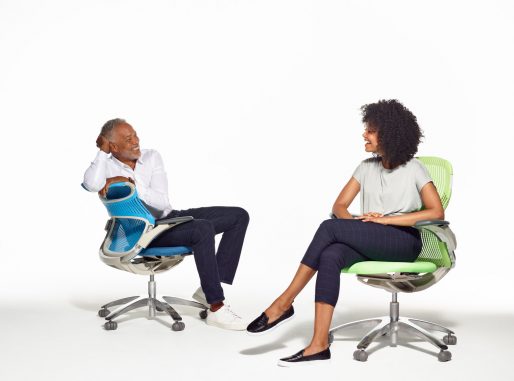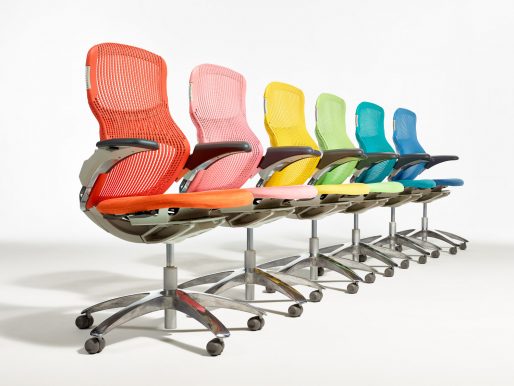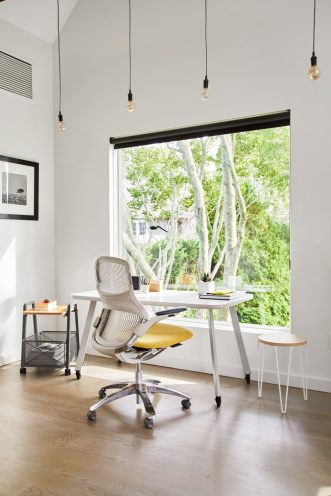 Generation by Knoll® Task Chair
Formway Design Studio for Knoll - 2009
This award-winning office chair offers a new standard of comfort and unrestrained movement. Generation is designed to support a range of postures and work styles, challenging the idea that we only sit in a single forward-facing position. Formway Design Studio sought to achieve an elastic design with a revolutionary new material for the chair's back and a form that anticipates and allows for a multitude of body positions. Available with a wide range of function and style options.
Knoll Modern Comforts Sale  15% off until June 22
From $871 $741
Materials:
Polished aluminum or plastic base with casters or glides. Variety of Flex Back Net finishes which is composed of high performance elastomer and glass reinforced polyester structure. Variety of upholstered seat cushion options.