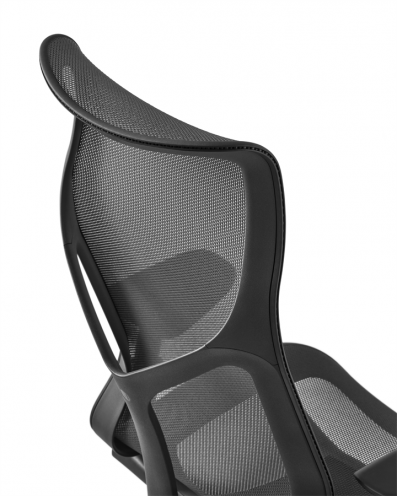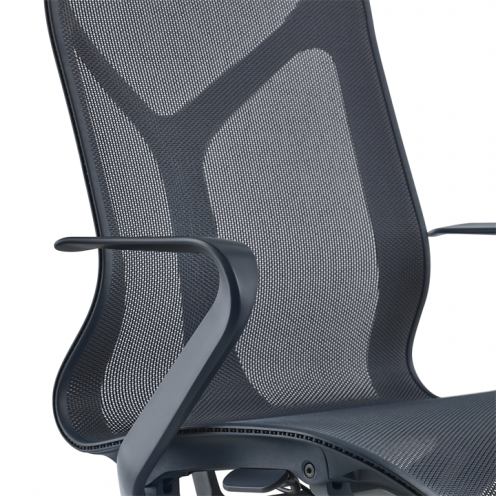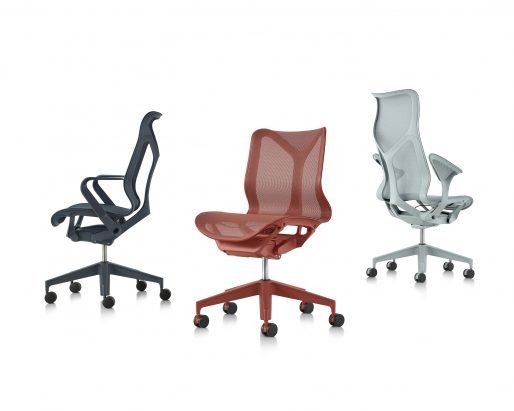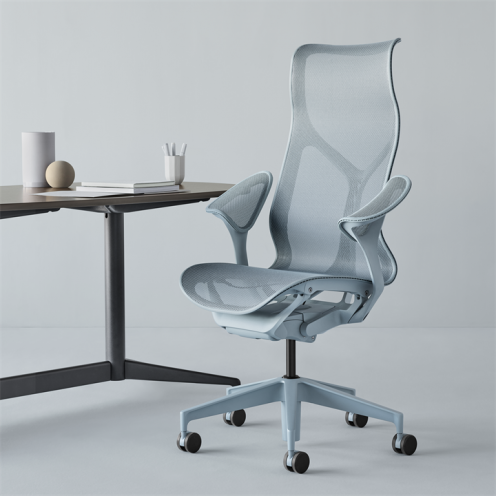 High-Back Cosm™ Chair
Studio 7.5 for Herman Miller® - 2018
A balance of sculptural form and effortless function, Cosm is where performance meets beauty. Its sophisticated ergonomic design instantly responds to your body, movement, and posture to provide natural balance and total support. No matter who sat in the chair before you, how long you'll be in it, or what you'll be doing, Cosm gives you a new experience of comfort—anywhere you work.
Herman Miller® Sale  15% Off April 27 to May 13
From $1669 $1419
Materials:
Available in three neutral finishes (Graphite, Carbon, and Studio White) and in three colourful finishes that come in one hue top to bottom (Nightfall, Glacier, and Canyon) with options of No Arms, Fixed Arms, Height-Adjustable Arms, and Leaf Arms. Height-adjustable arms are only available on chairs with graphite, carbon, or mineral frame. The Auto-Harmonic Tilt is the first self-adjusting tilt from Herman Miller. The tilt gives each sitter individual support and a balanced recline that lets the body naturally pivot at the ankles, knees and hips.