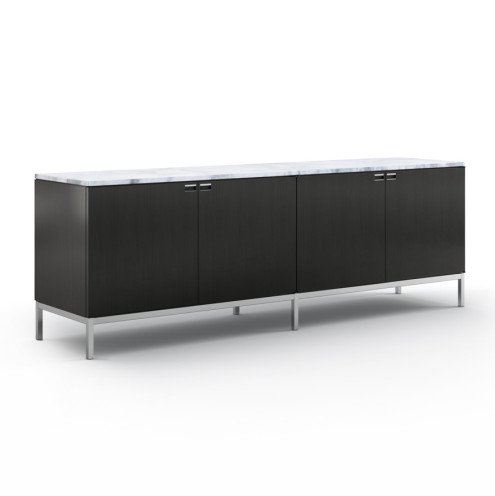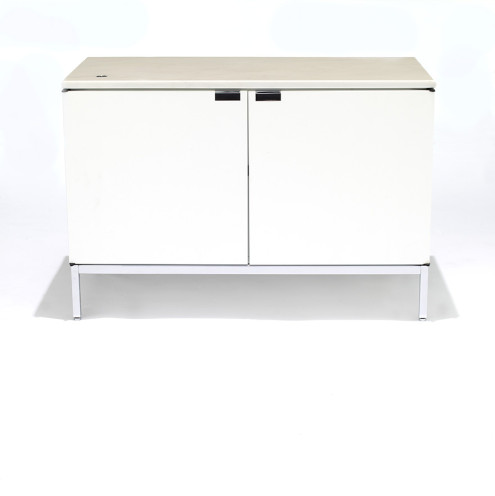 Florence Knoll Credenza
Florence Knoll for Knoll - 1961
When Florence Knoll revolutionized the private corporate office by replacing the executive desk with a table, she needed a place for all the filing that had traditionally lived in desk drawers. She designed her elegant low credenza "because I needed a piece of furniture for a job and it wasn't there, so I designed it." The iconic design works as well in the dining room as it does in the office. They are available as either two or four position credenzas, with a range of options for drawers or doors and a variety of base, body and top finishes.
Knoll Classics Sale  Feb 13 – 25 – 15% Off & Free Delivery
From $4844 $4117.40
Materials:
The base is welded square steel tube in polished or satin chrome finish. The body is constructed of wood veneer sides and matching back panels. The top finish if in marble is 3/4" thick coated marble with a squared edge detail. The top finish is also available as 3/4" wood top matching the body. Wood tops are finished with a transparent polyester coat.