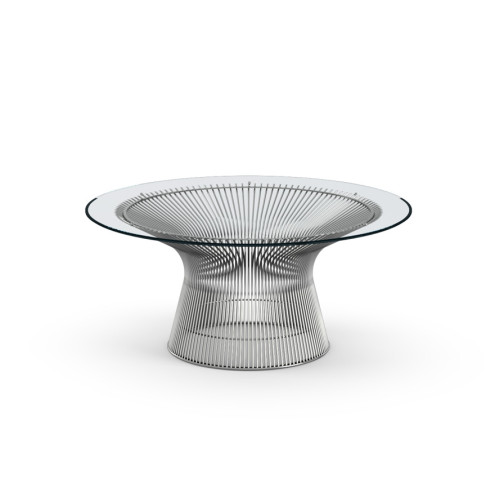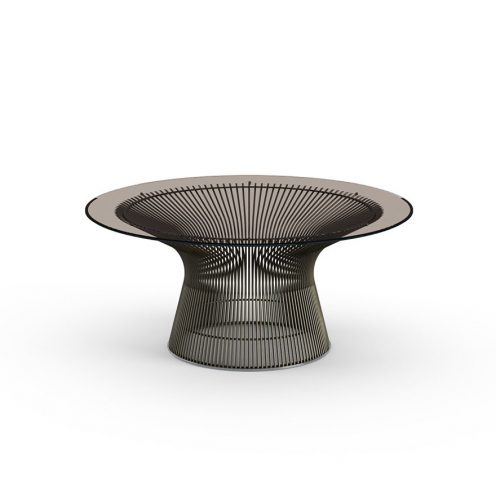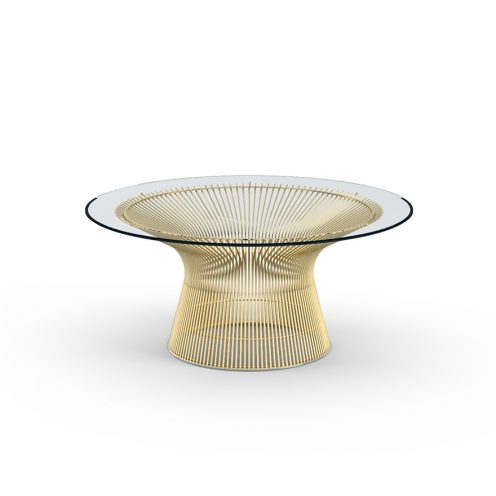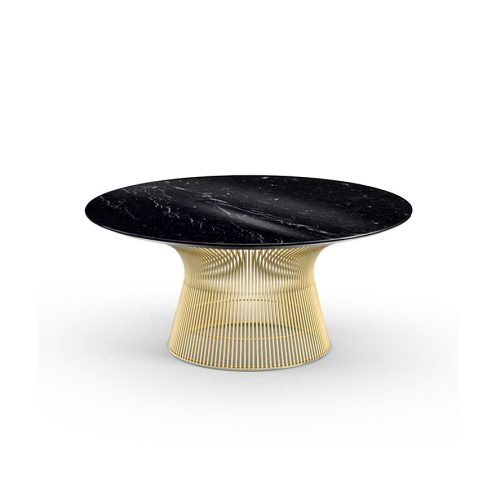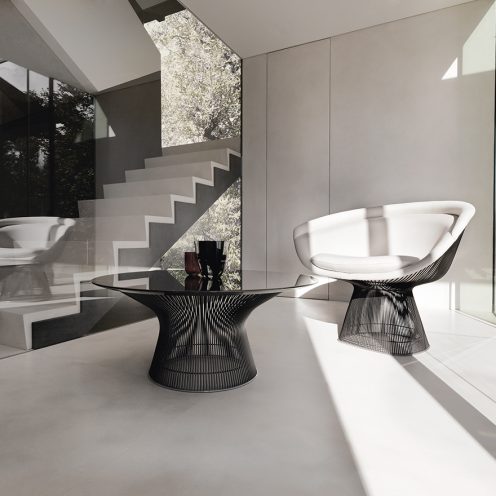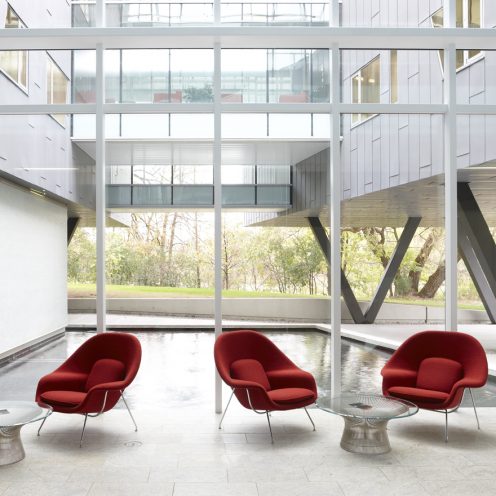 Platner Coffee Table
Warren Platner for Knoll - 1966
Warren Platner defined a "classic" as "something that every time you look at it, you accept it as it is and you see no way of improving it". In 1966 he introduced his classic Platner collection of furniture, a collection that captures the "decorative, gentle, graceful" shapes that were beginning to infiltrate the modern vocabulary. Platner's tables were created by welding hundreds of curved, nickel-plated steel rods to circular frames, serving both as structure and ornament. The coffee table is available in two sizes.
Knoll Modern Comforts Sale  15% off until June 22
From $1889 $1606
Materials:
The frame is constructed of vertical steel wire rods welded to circular horizontal and edge-framing rods. The frame finish is available in bright nickel with a clear lacquer protection, a painted metallic bronze or 18k gold. The top finishes are 3/8" thick tempered clear or bronze glass, or 3/4" thick coated or natural marble tops with a beveled edge in a multitude of varieties, or 1 1/16" thick veneered medium density fiberboard with a cathedral grain pattern in various toned or stained wood finishes. Wood top edges are 1/4" solid wood to match face veneer.
Dimensions:
36" or 42.25" Dia x 18.5" base Dia x 15.25" H