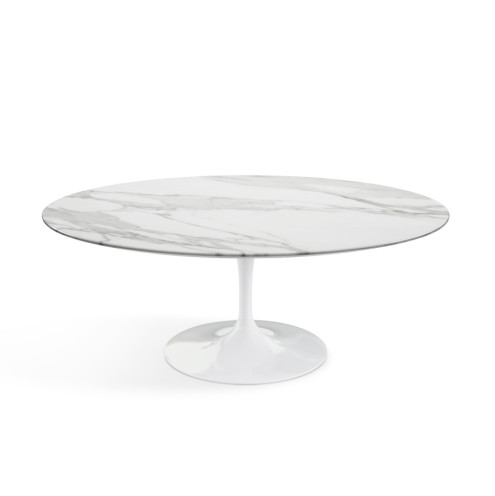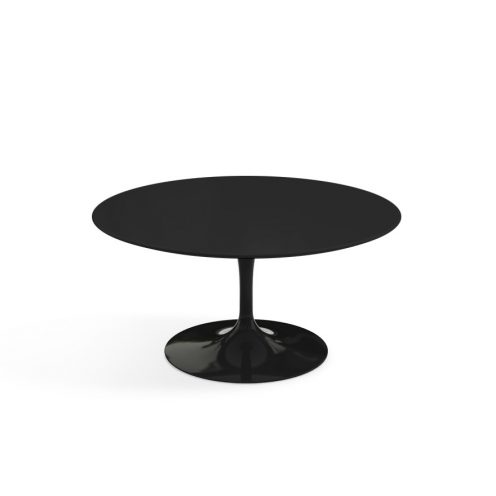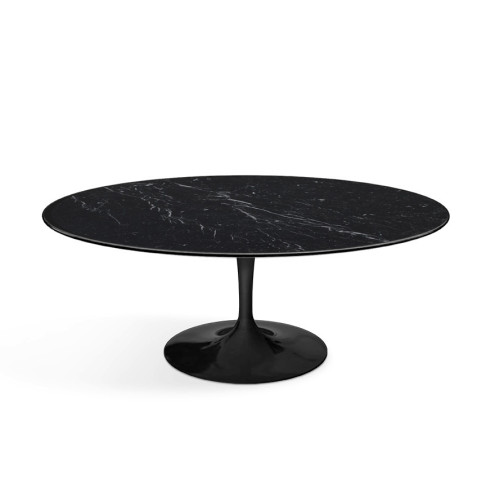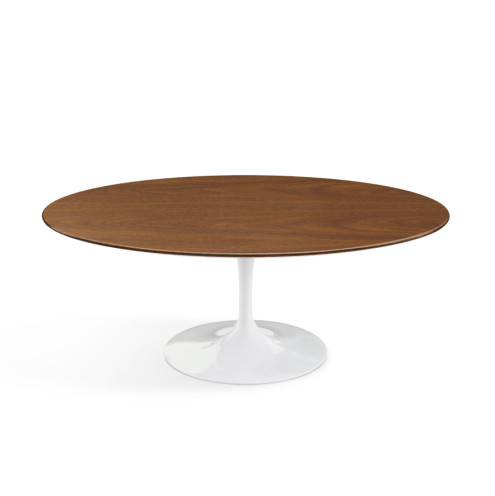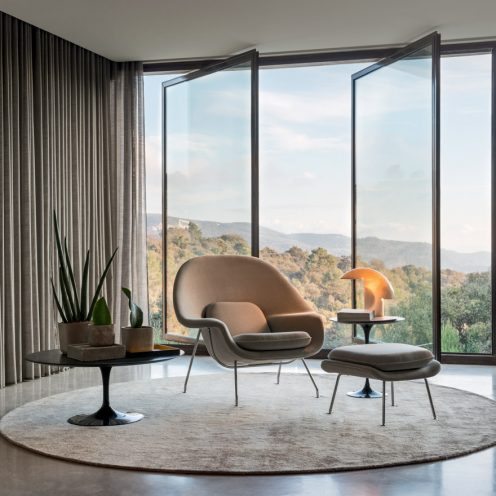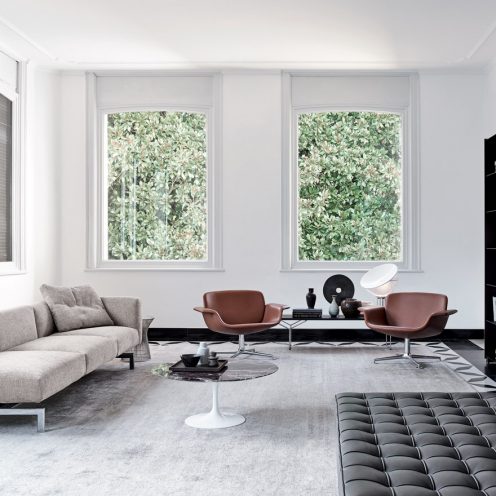 Saarinen Coffee Table
Eero Saarinen for Knoll - 1957
Eero Saarinen wanted to design a collection to "clear up the slum of legs in the U.S. home" and the result, after five years of design research, was his Tulip Chair and Pedestal Table collection for Knoll. Creating a cast aluminum base inspired by a drop of high-viscosity liquid he banished the "slum" in a single stroke. Often copied, these are the authentic tables, each with a Knoll logo stamped into the base and an Eero Saarinen signature nameplate under the top. The Saarinen Coffee Table is available in a range of finishes with either a round or oval top finish.
Knoll Modern Comforts Sale  15% off until June 22
From $1933 $1643
Materials:
Cast aluminum base in black or white Rilsan coated finish or platinum finish in a highly resilient polyurethane enamel wet coat with a clear satin finish. Beveled edge satin smooth white laminate top finish is 1.06" thick. Variety of bevel-edged 3/4" thick coated marble, natural marble or granite top finishes. Wood tops are 1 1/16" or 1 1/4" thick veneered medium density fiberboard with a cathedral grain pattern in various clear or or toned stains. Wood top edges are 1/4" solid wood to match face veneer. Outdoor engineered stone top finish is also available.
Dimensions:
35.75" Dia x 15.25" H; 42.25" L x 27.5" W x 15.25" H