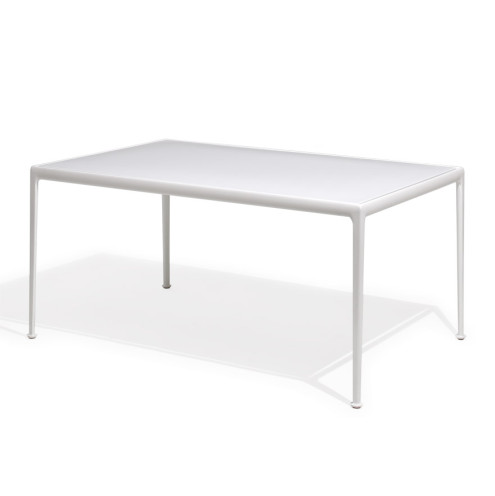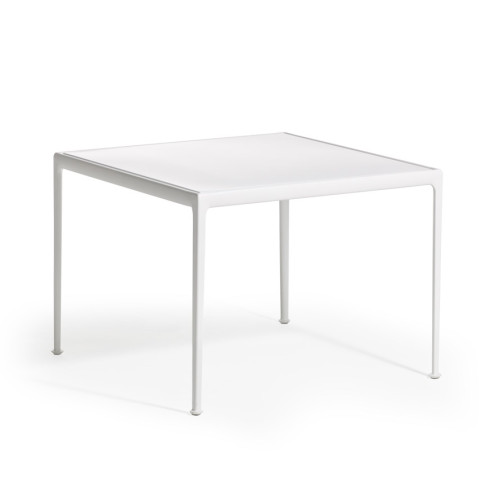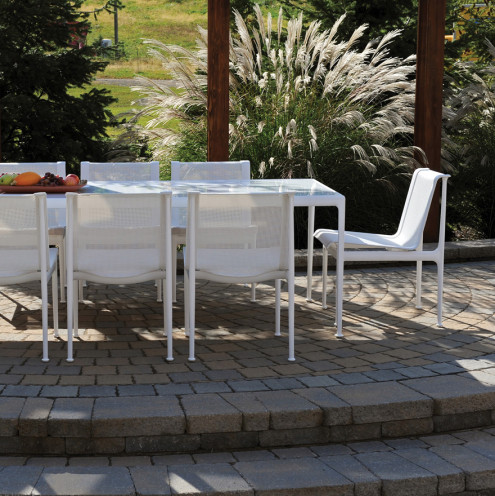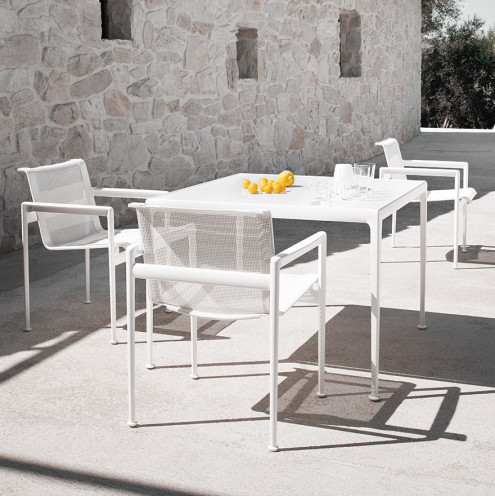 1966 Collection® Dining Table
Richard Schultz for Knoll - 1966
Upon her retirement to Florida, Florence Knoll asked Richard Schultz to design "a decent set of outdoor furniture made out of materials that won't rust or corrode." Four years later he debuted his 1966 collection which brought the clean lines and balanced proportions of modern furniture to outdoor living. Enthusiasts of modern design then and now regard the first modern outdoor collection as a breath of fresh air. Since its debut the collection has been updated to take advantage of modern materials like polyester powder-coat finish. Available in six different sizes. Covers are also available.
Knoll Modern Comforts Sale  15% off until June 22
From $1712 $1455
Materials:
Frame is aluminum castings and extrusions welded together and finished in highly durable weather resistant polyester powder coat paint. Stainless steel supports and connectors. Wide range of base finishes. Clear or acid etched 3/8" glass top, 1" natural teak top, 1" thick white fiberglass top, or porcelain enamel on steel top in a range of colours.